Features
Simple interface and easy navigation make it really easy for anybody and everybody to enjoy a whole new TV experience.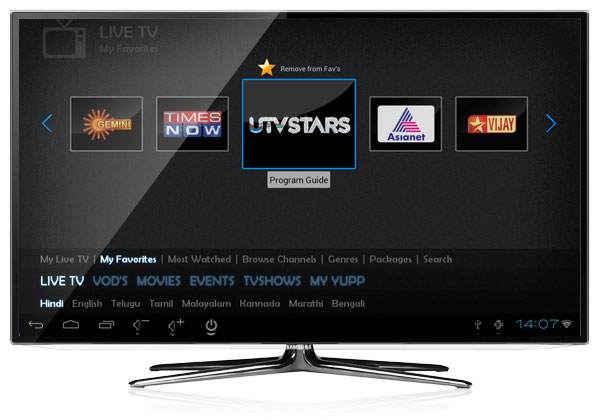 Customize your account screen with favorite channels
After activating the Dongle with your YuppTV subscription, goto "My Live TV"and add all your favorite channels from any language to "My Favorites", as shown in the figure. Just with a click from the remote all your favorite TV channels will come under one screen.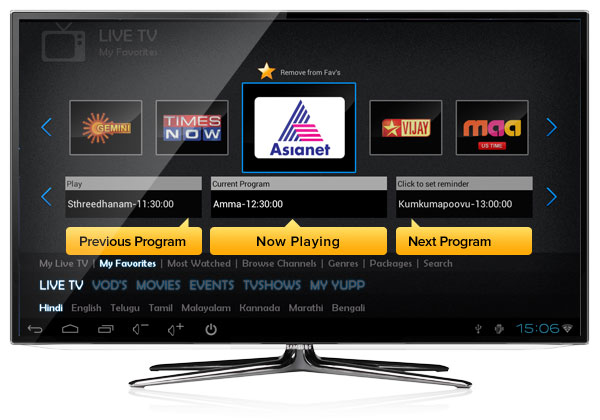 Program Guide
Just imagine if you can switch from LIVE to VODs of a TV channel without changing menu. YuppTV brings to you all new "Program Guide" where you can see current program playing, next programs to come on this channel and also today's VOD of this channel. So if you are late from party and you missed your favorite program, don't worry. Its right there recorded for you, just a click away!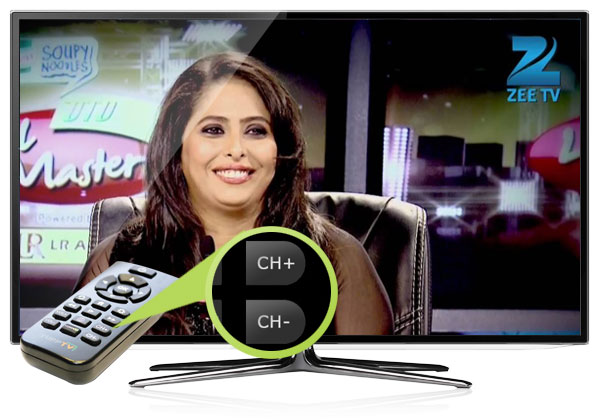 Channel Switching
YuppTV dongle brings along the traditional way of switching channels! Yes, with just CH+ or CH- on your remote, you can change channels as per your convenience.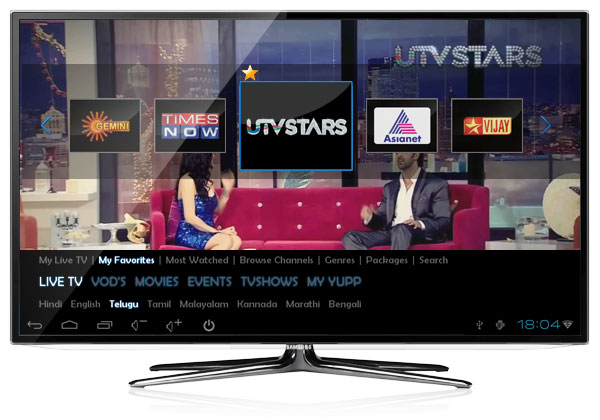 Single Screen Experience
You can change channels, programs, movies and even surf the YuppTV menu without going away from the player. You can do all that and more by just pressing any arrow key button on the remote while still watching your favorite show!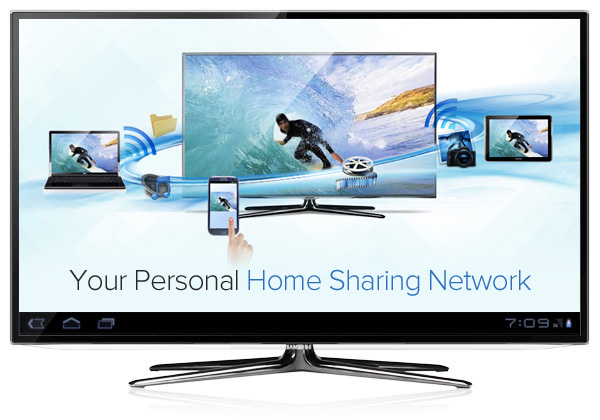 YuppShare
Its always a pleasure to watch your vacation pics with everyone on a big TV screen. Without any hassle or difficulties, you can now easily browse content from the devices in your Home Network and watch them on your TV Screen via YuppTV Dongle.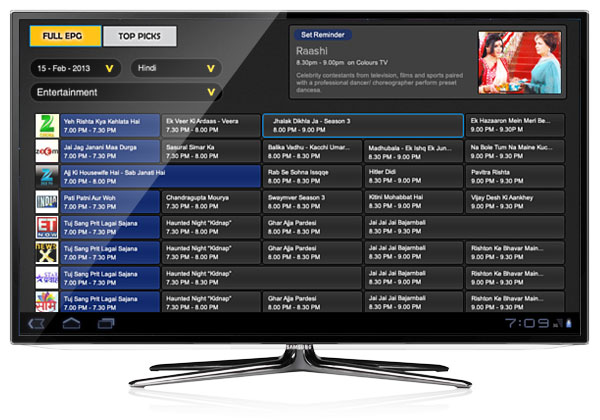 Full TV Guide
YuppTV dongle also makes it easier for users to know what's playing at the moment on their favorite TV channels. Just browse through the TV Guide and make easy selections after checking the currently playing programs.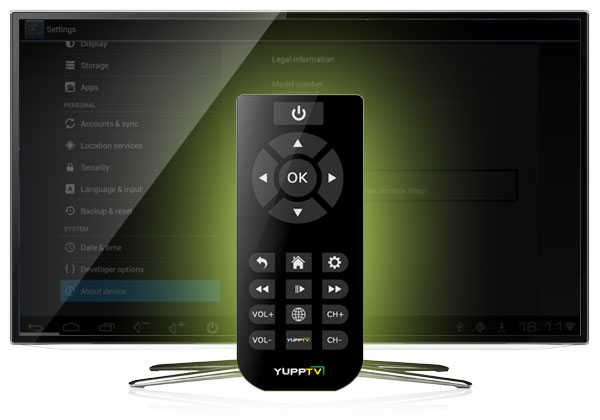 Simple Remote
YuppTV remote is as simple and easy-to-use as it gets! Just connect it with your dongle and you are good to go.