Start using YuppTV on Scope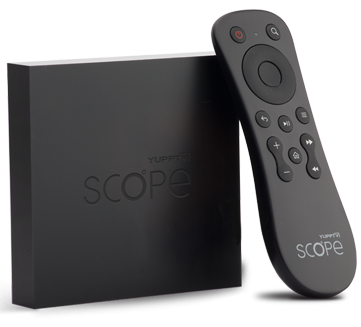 YuppTV customers can now watch Live Indian TV channels across the Globe on their Scope. To watch YuppTV on your Scope all you need to do is simply download YuppTV application from Yupp Store and begin to watch your favourite Channels.
If you have already subscribed for a package on PC and would like to activate the same on Scope,
Follow the below simple steps to activate your device
Open Yupp Store on Scope
Search and download YuppTV app.
Login with your credentials and select any subscribed channel.
You will be asked to pay for device activation charges if applicable.
Follow the on screen instructions to activate your device with your subscribed channels.
Enjoy watching your favourite content.