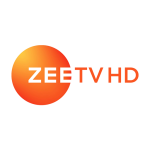 Share:
Share this video:
News bulletin covering various events and incidents.
Zee TV provides the widest variety of programs for audiences of all backgrounds and tastes. Some of its offerings include theatrical films, television movies, soap operas, prime-time thrillers and daytime dramas. Such programs are bound to satisfy that strong urge to see, feel and hear about home while you are living or working overseas.
Zee TV Available in USA, Australia, Canada, United Kingdom, Europe, New Zealand, Japan, Trinidad & Tobago, Middle East, Saudi Arabia, Qatar and UAE.