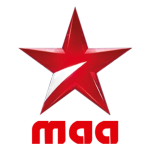 Share:
Bigg Boss is the recreation of UK based reality show Big Brother Celebrity which was originally based on a Big Brother a reality game show franchise developed by John de Mol Jr. The concept of Big Brother is derived from the novel "1984" written by George Orwell.
Big Brother is a game show that makes strangers stay in a house together keeping them under constant surveillance. All the communication of the "housemates" (as the participants are called), are severed with the outer world and their movements are observed. The housemates nominate some individuals every week and the ones receiving the highest number of votes are subjected to a public vote through which eviction happens. The last one to remain in the house is declared as the winner.
The Telugu version of Bigg Boss was started recently in 2017 with popular Tollywood Actor Jr NTR hosting the show. The show has returned in 2018 with the second season with another popular Actor Nani as the host. 16 contestants are participating in this season among whom are three Commoners along with Actors, Actresses, Anchors, Singers, and a Humanist.
Here is the list of Contestants.
Amit Tiwari, Bhanu Sree, Deepthi Sunaina, Tanish Alladi, Kireeti Damaraju, Tejaswi Madivada, Samrat Reddy, Kaushal Manda, Deepti Nallamothu, Syamala, Geetha Madhuri, Roll Rida, Babu Gogineni, Ganesh, Sanjana Anne, and Nutan Naidu.
Bigg Boss 2 Telugu is aired at 09:30 PM IST on Weekdays and at 09:00 PM IST on Weekends on Star Maa Live. The show is accessible from Australia, New Zealand, Singapore, Malaysia, Middle East, Africa, and Europe.
The show is not available in Spain, Israel, Italy, Portugal, UK, and the Nordic Countries.