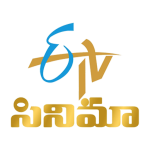 Share:
Share this video:
Check out the all-time hits, evergreen classics, recently released movies, top-rated films, old cult classics, and more on ETV Cinema. A perfect destination for endless excitement, ETV Cinema brings popular films 24 hours a day, seven days a week, and 365 days a year.
Experience a rollercoaster of emotions with slice-of-life dramas, take a trip down memory lane with the cult classics, enjoy high-voltage action with a heavy dose of action entertainers and laugh out loud with nonstop comedies. While suspense thrillers keep you hooked on the screen, period dramas give a different vibe.
ETV Cinema telecasts the best Telugu movies that surpassed time and remain cult forever. The huge library collection has films from folklore, mythology, art, socio-fantasy, offbeat, and also contemporary movies across genres.
Recollect all the memories that not just touched hearts but also remain remarkable memories. Enjoy watching your favorite movies on ETV Cinema through YuppTV now.