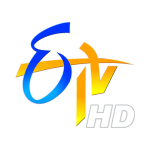 Share:
Share this video:
Anu and Pallavi, the two wives of Rajaraman, a wealthy industrialist, are constantly at odds with each other to uphold their standing in the family and tip the scales in their favour.
As one of the early Telugu TV channels, ETV is a household name and needs no introduction. ETV has revolutionized Telugu entertainment with notable fiction and non-fictional shows and for introducing remarkable characters. ETV has entertained Telugu audiences since 1995 with movies, serials, and shows.
The channel has unfolded many stories and introduced a different world of fun and drama. ETV gave many memorable moments for the 90s kids. It mirrored the world to them, inspired billions, and taught them life. ETV has been pushing the boundaries by creating engaging and thrilling shows. The channel adds enough dose of drama and fun to kick start the day right.
With stories that make you experience extreme joys and devastating losses, ETV Telugu brings an array of stories that takes you on an emotional rollercoaster ride. From feel-good stories to exciting family dramas, the channel offers never-ending entertainment.
Watch Manasantha Nuvve, Guvva Gorinka, Rangula Ratnam, Ravoyi Chandamama, Shatamanam Bhavati, Anu Pallavi, and many other serials all through the day. Check out the latest movies, most-watched serials, and crazy shows on ETV to relax and recharge yourselves.
Explore a variety of ETV content live on YuppTVÂ Now.