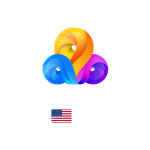 Share:
Share this video:
The host tests participants' knowledge in various fields with quiz segments. Upon correctly answering the highest number of questions, the winner receives a whopping cash price.
Malayalam Entertainment channel from the house of Insight Media City, an international Media Campus which holds its headquarters at Kochi, Kerala. The channel stayed in the top 5 positions in the first 8 weeks of its premiere as per the BARC Statistical Analysis. This channel is currently one of the most watched channels among the Malayalam TV channels. Flowers TV along with Rays3D, Mulakuppadam Films, and Mohanlal bears a Guinness world record for the largest attendance at a 3D Film Screening of Pulimurugan. The films screening which was conducted by the above organizations witnessed a massive crowd of over 12000 spectators.
Flowers Channel rose to the top of the charts within a short time of its inception with a fresh feel, Unique look, and distinct programs. The channel airs a variety of Soap Operas for the family audience as well as the youth. Flowers TV features dramas that bear a quality no less than a film and casts actors that have proved their talent in the movie as well as on the small screen. These dramas which possess a fresh storyline has earned the channel its well-regarded name.
Flowers TV US is Available only in United States