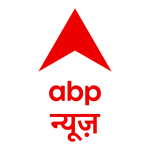 Share:
Check out live news, the latest updates, breaking stories, and all the significant events from India and around the world on ABP News throughout the day. The channel offers comprehensive information and brings up-to-the-minute news with its innovative programming.
ABP News is one of the most trusted and reliable sources of information and emerged as a perfect destination for credible Hindi news. With its cutting-edge formats and state-of-the-art newsrooms, the channel presents information on politics, sports, business, entertainment, astrology, spirituality, technology, lifestyle, and many more.
Resonating with its vision `Aapko Rakhe Aagey, ABP News strives to keep users ahead with the latest regional, national and international information. As a responsible news channel, ABP News is always at the forefront of providing fair and unbiased news to engage and educate the viewers.
The channel is proud of its ability to provide fearless news and has truth and reliability at the core. It offers information with an impartial perspective and lets users make informed decisions. With detailed discussions, useful debates, and insightful analysis, the channel remains the most watched Hindi news channel.
The channel has a wide reach and enjoys a loyal viewership. The channel conducts regular events and interviews on pressing issues and allows ordinary people to raise their voices. Watch ABP News live on YuppTV and stay updated with all the happenings from around the globe.