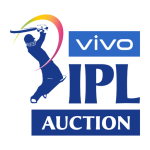 Share:
Vivo IPL Auction 2021 will commence at the ITC Grand Chola Hotel at 3 PM IST on 18th February 2021. The event will be streamed live on YuppTV in Continental Europe (except UK & EU), Australia, South East Asia (except Singapore), Central & South America, Central Asia, Nepal, Bhutan, Maldives, Sri Lanka, and Pakistan.
Unlike the usual IPL Auction that lasts for 2 days and comprises major changes in the teams, Vivo IPL Auction 2021 is planned for half a day and is named a mini-Auction. Only 292 players out of which 164 Indian, 125 overseas, and 3 Associate are going to be a part of the Auction and the 8 teams will be in a mini-battle to acquire the best fit. Like all the IPL seasons, the teams will have a limit of 25 players of whom the overall acquisition cost must not exceed 85 crores.
The retention of players by the teams happened in January and the final date for the list of releasing players was the 4th of February. A total of 139 players from the existing squad were retained by the teams and 59 were released. The list of released players includes some of the top names like Shane Watson, Harbhajan Singh, Jason Roy, Glenn Maxwell, Lasith Malinga, Nathan Coulter Nile, Steve Smith, etc.
The official date for the commencement of the fourteenth season of IPL or IPL 2021 has not been announced by the BCCI yet. India is currently playing a bilateral series against England that will last till the 28th of March and IPL 2021 might begin shortly after that.
Tune in to Watch Vivo IPL Auction 2021 Live on YuppTV from all the above mentioned regions. You can watch Vivo IPL Auction 2021 for free on YuppTV App on Android or iOS Smartphones.