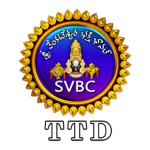 S.D.Seva Live
Live
YuppTv
Share:
Share this video:
Devotees offer prayers to Lord Venkateshwara, while priests light a thousand earthen lamps in the Venkateswara Temple in Tirumala, live.
Start the day with a divine experience and enlighten your spiritual dimension through Sri Venkateswara Bhakti Channel (SVBC). SVBC is a popular devotional channel promoted by the Tirumala Tirupati Devasthanam (TTD) to air a range of spiritual and cultural programs. Started in 2008, SVBC is dedicated to upholding spiritual significance and bringing glory to Lord Sri Venkateswara, the Lord of the Seven Hills of Tirumala. SVBC is credited as the first 24-hour satellite Telugu devotional channel to broadcast Hindu programs.
The channel intends to propagate the Hindu dharma and glorify the Lord Venkateshwara. It telecasts several spiritual programs like daily sevas, everyday horoscope, special poojas, bhajans, aartis, and exceptional programs on Hindu festivals and processions in Tirumala and Tirupathi. One of the most notable events is Lord Sri Venkateswara Brahmotsavam, an annual festival that is a surreal experience. Devotees from several parts of the world take part in this great event.
The channel also brings devotional music programs, traditional dance performances, and pravachanams from eminent musicians and scholars. At a time when there is so much pressure building around, it is essential to relieve stress through a close connection to the swami.
Stay tuned to SVBC for spiritual and mental enhancement and to find compassion and empathy. Listen to pravachanams by prominent spiritual gurus for a positive outlook on life. The channel also brings serials on mythology and religion to imbibe discipline and promote the ultimate reality of the supreme god in children and youth. Experience pure bliss and meaningful moments in life with SVBC now.
Watch the Sri Venkateswara Bhakti Channel on YuppTV and experience a divine feel throughout the day.