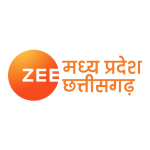 News Bulletin
Live
YuppTv
Share:
Share this video:
The host presents the latest regional, national and international news of the day and provides up-to-date information on current events.
Zee Madhya Pradesh and Chhattisgarh is India's highly acclaimed Hindi news channel, recognized for its authentic coverage of events and happenings across Madhya Pradesh and Chhattisgarh. The channel has brought viewers the latest and most reliable news from every nook and corner of both states.
Apart from focusing on regional news, the channel provides comprehensive coverage of significant events nationwide, including politics, entertainment, technology, automobiles, lifestyle, climate, and other essential updates. The channel ensures that viewers are always up-to-date with the latest news by providing live updates, breaking news, and exclusive news stories.
The channel's reporters are spread across rural and urban areas of both states, working around the clock to provide viewers with reliable news, particularly during elections. The channel also facilitates public opinion polls, live debates, and ground reporting, catering to the general public's diverse needs and interests. The channel guides people to make informed decisions through healthy debates and meaningful discussions.
If you are looking for a reliable source to stay informed about all local, regional, and district news across Madhya Pradesh and Chhattisgarh, look no further than Zee Madhya Pradesh and Chhattisgarh.