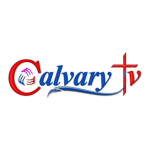 Bro. Devadas Honsanna
Live
Share:
Share this video:
Brother Devadas, a religious scholar, gives a discourse about the teachings from the scriptures and urges the devotees to lead a virtuous life.
Calvary TV is a 24hour Religious/Spiritual telugu TV channel.
Calvary TV is Available in United States, United Kingdom, Canada, Australia, Malaysia, Singapore, Europe, New Zealand, Japan, Saudi Arabia, Middle East, Qatar and UAE.
Watch Calvary TV Channel Live for free. Watch Calvary TV online with high quality streaming Only at YUPPTV.COM