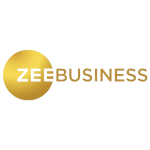 Share:
Share this video:
The host presents the most recent news and updates from the world of automobiles with a focus on the latest models of bikes and cars.
Watch Zee Business Live with High Quality On YuppTV.
Zee Business is one of the fastest growing Hindi business news channel in India based in Mumbai. Zee Business TV channel has redefined business news, by its innovative programming and path-breaking strategy of making business news a 24/7 activity and not just limited to the stock market.
For those who want to know more about business and invest in the stock market, staying informed about the market's performance is critical to making sound investment decisions. Zee Business is the one-stop destination for a complete understanding of the market's functions. Traders often rely on Zee Business to gather the necessary information, as even the most minor point can change their business. They can identify promising investment opportunities and avoid potential risks by keeping tabs on the latest trends and developments. Moreover, learning about how the markets work and understanding the highs and lows they experience can help investors make informed choices. By being proactive in their research and staying up-to-date with the latest news, traders and brokers can confidently navigate the stock market.