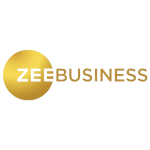 Share:
Share this video:
The host conducts an extensive analysis of various contemporary issues in the fields of business, politics and sports.
Watch Zee Business Live with High Quality On YuppTV.
Zee Business is one of the fastest growing Hindi business news channel in India based in Mumbai. Zee Business TV channel has redefined business news, by its innovative programming and path-breaking strategy of making business news a 24/7 activity and not just limited to the stock market. Besides updated news bulletins by the hour, there is a lot to watch out for whether it is information related with the stock market, investments, mutual funds, corporate world, real estate, travel or leisure. It has won the coveted Consumer World Awards for the "Best Business News Channel" for two years running. The channel has the most diverse programming portfolio which has positioned it as a channel of choice amongst viewers.