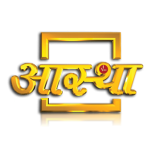 Yog Rishi Swami Ramdevji
Live
Share:
Aastha TV is a spiritual and cultural TV Network in India. The channel programs features mostly on Religious events, Socio Cultural Ceremonies, Spiritual Discourses, Discovery of Holy places for expeditions, Education on traditional festivals, Vedic Science, Astrology, Yoga, etc., along with devotional music, and meditation techniques.
The network runs its services 24x7 reaching millions of South Asian Viewers worldwide. It is one of the most favorite and popular Spiritual Channels of India fulfilling the Spiritual needs of People all over the world. The channel telecasts programs majorly in Hindi, Gujrathi, and English.
The channel live broadcast of Religious events has made it popular with the people and had been appreciated by the public. Aastha Channel has many Spiritual Speakers that are spreading the wisdom about spirituality across the world. Some the notable Speakers of this Channel are Deepak Desai, Swami Sukhabodhananda, BK Shivani, Rajiv Bhai, Avdhoot Shivanand, etc.
You can watch Aastha TV Live from anywhere across the world through YuppTV. Use the YuppTV App on your Mobile or your Smart TV to get access to Aastha TV Live streaming. All you need to do is login to your YuppTV and Watch.
Watch Aastha TV channel live.