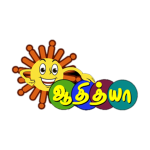 Sirika Sirika Sirippu
Live
Share:
Share this video:
A comprehensive compilation of the best funny scenes from Tamil movies featuring legendary comedians played back to back.
Adithya Live is a 24-hour comedy channel from the Sun TV Network in India. The channel also plays Telugu music from Tollywood. The songs are in large part played by audience request.
Watch Adithya Live with High Quality On YuppTV.