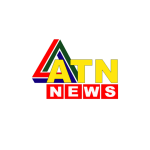 Share:
Share this video:
Live telecast of the latest news, updates and current events.
If you are interested in 24-hour news from Bangladesh, now you have the possibility to watch it online. This channel presents authentic news to the Indian audience from all around the world. Atn News Live is a 24-hour news oriented television located in Bangladesh. The channel was launched in 2010 and it is owned by the Multimedia Company with headquarters based in Dhaka. Their slogan is 24 hours of Bangla so you can expect to hear all important and relevant information from your native country. This is a perfect thing because no matter where you are, you will be able to watch it online, live stream.
Atn News is just one piece of the puzzle, you can also find Atn Music channel, which is biggest Bangla 3G channel owned by Multi-Media Production. You will be able to engage in various types of channel such are Atn Music, Atn Bangla, the first 24 hours entertainment television which offers you news, movies, talk shows and much more. Atn Bangla UK, for example, is adapted for all Indians from the UK.
If you want to stay true to one roots you should be informed, and for that, you should use Atn News live.