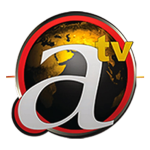 Avenues TV is one of the most popular News Channel in Nepal. The channel is known for their diverse approach to News delivery in Nepal. Though it has been started recently, the Channel has acquired imminent popularity for its presentation style and has become the trend setter for all the News Channels in Nepal. Avenues TV is the fastest News deliverer of well researched News and has brought out many National and International issues.
The channel is reputed for its verification of every story it broadcasts. It has received many awards for its social campaigns and public service. Avenues TV is also popular for fund collecting for disaster victims. The channel believes in finding solutions apart from raising issues.
Some of the most popular programs of this Channel are Khabar Bhitrako Khabar (targeted at in-depth analysis), Off the Beat, Deshma Aaja, Business News, Duniya Ko Khabar, Hami Janata, Avenues @ Crime etc.
Now you can watch Avenues TV Live on YuppTV. You can get all the Information, News and TV Shows from Nepal with Avenues TV Live streaming on YuppTV. The service is free of cost and can be accessed anytime from anywhere across the world.