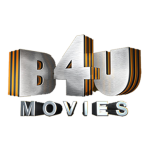 Share:
B4U movies is a 24-hour Bollywood movies channel also featuring star interviews, documentaries, movie news, behind the scenes etc. The channel is the best operating movies channel airing the best of Classic and latest released movies all the time. Since the channels possession of licensing agreements with Eros Entertainment, the channel airs some of the biggest blockbusters of all the time.
The channel hosts a talent contest program for young actors, directors and screenwriters from ages 7-15. The finalists of the show ended up having their debut films premiered on B4U Movies. The channel airs movies with interesting program names like Movie of the day, Romantic movies every Saturday, Superstar Sundays etc.
Get entertained all the time with the best of Bollywood on B4U movies. Watch B4U movies live on YuppTV from your home in any country across the world. B4U movies live tv is also accessible on Android Smart TVs via YuppTV App. B4U movies live streaming is also possible on Smartphones, Laptops/ PCs, and other internet enabled devices.