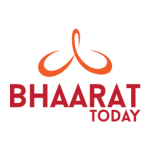 Share:
Share this video:
The host talks about the latest and most important socio-economic and political news, updates and developments making headlines.
Bharat Today is a Telugu news channel broadcasting latest news updates, breaking news, cinema news 24X7 in HD quality.
Watch Bharat Today TV Live streaming anytime, anywhere via YuppTV.