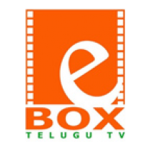 eBox tv is a 24X7 entertainment channel that broadcasts in Telugu. Every other content that comes through it is real-time and exciting. It broadcasts your favorite programs in different categories like Education, Music, Food and named as the most viewed local channel where people tune in to view entertainment updates.
Watch eBox TV Telugu live streaming and enjoy your favorite Telugu TV shows, Movies in HD quality
eBox TV is Available in United States, United Kingdom, Canada, Australia, Malaysia, Singapore, Europe, New Zealand, Japan, Saudi Arabia, Middle East, Qatar and UAE.