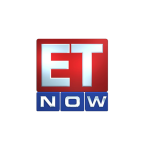 News First - Weekend Edition
Live
Share:
Share this video:
The host presents a detailed report on the new developments that took place in the previous week in the fields of business and finance.
ET Now is a business news channel in India, owned and operated by the Times Group. The news channel has a strategic partnership with Reuters, a subsidiary of Thomson Reuters.
Watch ET Now Business News Channel Live With High Quailty at YuppTV.