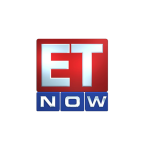 Share:
Share this video:
Financial experts update viewers regarding the latest developments from the stock markets by sharing information about share prices and trends from various exchanges.
ET Now is a business news channel in India, owned and operated by the Times Group. The news channel has a strategic partnership with Reuters, a subsidiary of Thomson Reuters.
Watch ET Now Business News Channel Live With High Quailty at YuppTV.