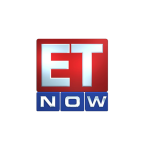 Share:
Share this video:
A in-depth update of the key events and developments that have had an impact on the stock market, featuring stock picks, F&O calls, mutual fund tips and commodity market analysis.
ET Now is a business news channel in India, owned and operated by the Times Group. The news channel has a strategic partnership with Reuters, a subsidiary of Thomson Reuters.
Watch ET Now Business News Channel Live With High Quailty at YuppTV.