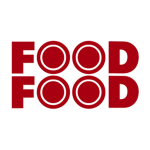 Share:
Food Food TV for the vast majority of us, who love to watch cooking shows and try different types of cuisines for their friends and family. Those people who do not live in India now can experience the unique taste of India via Food TV live.
Food is at the heart of every living soul, and it is the center of every household conversations. How would you fancy a Television channel that brings you all the delicious conversations, tons of recipes and everything about food? Well, Food Food TV is an Award Winning channel owned by Turmeric Vision and is bound to bring you just such shows. Among the chefs on Food Food TV is the master himself Sanjeev Kapoor, who also co-owns the channel.
For such a High Definition channel, with incisive recipes and life-saving food discussions, there is no excuse anymore for missing any episode. And that means even while youre on holiday or business trips abroad. All you have to do, is simply subscribe to either of the six packages on YuppTV to enjoy all your favorite shows on Food Food TV Online through your tablet, computer or mobile phone.