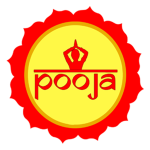 Sri Subramanya Swamy Vastu Jyotishyalayam
Live
Share:
Share this video:
Sri Subramanya Swamy, an expert in Vastu Shastra, a traditional Hindu system of architecture, talks about ways to lay out a house to invite prosperity and happiness.
Watch Pooja TV Telugu devotional Channel Live Streaming for free.
Pooja TV Channel is one of our most watched channel among the many channels we help NRIs in various countries access online at their foreign homes. With us, you can watch Pooja TV live at any time and enjoy all your favorite shows and programs conveniently at your home. You no longer have any reason to yearn for the day you''ll go India so you enjoy stuff from home. We comfortably bring it to you abroad at YuppTV.