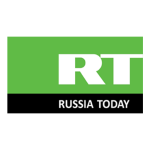 Share:
Share this video:
The host presents the latest business and finance news and discusses trends in the international share markets.
Watch Russia Today english news channel live at YuppTV
RT News is a global news channel broadcasting from Moscow and Washington studios. With a global reach of over 700 million people, or over 25% of all cable subscribers worldwide.