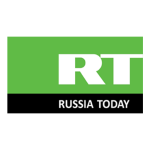 Worlds Apart With Oksana Boyko
Live
Share:
Share this video:
Oksana Boyko interviews influential people and learns about their views and opinions on some of the most pressing issues in the world.
Watch Russia Today english news channel live at YuppTV
RT News is a global news channel broadcasting from Moscow and Washington studios. With a global reach of over 700 million people, or over 25% of all cable subscribers worldwide.