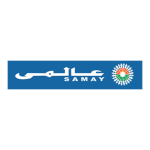 Share:
Share this video:
The anchor presents a round-up of all the latest social, political and economic updates and developments that are making headlines in the country.
Watch Samay Aalami Urdu News Channel Live
Samay Aalami Urdu is a 24 hours Urdu news channel launched on 27th December 2010. Samay Aalami is the India``s first private National Urdu news channel. Samay Aalami will braodcast news across 54 countries. Sahara News Network is a part of business conglomerate Sahara India, which publishes an Urdu daily ``Roznama Rashtriya Sahara``, a weekly-magazine ``Aalami Sahara`` and a monthly- tabloid ``Bazm-e-sahara``.
Watch Samay Aalami Urdu News Channel Live Online at YuppTV