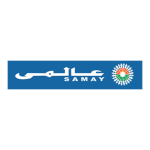 Share:
Share this video:
A religious leader explains the meaning of verses from the Holy Quran and encourages people to follow the path of God.
Watch Samay Aalami Urdu News Channel Live
Samay Aalami Urdu is a 24 hours Urdu news channel launched on 27th December 2010. Samay Aalami is the India''s first private National Urdu news channel. Samay Aalami will braodcast news across 54 countries. Sahara News Network is a part of business conglomerate Sahara India, which publishes an Urdu daily ''Roznama Rashtriya Sahara'', a weekly-magazine ''Aalami Sahara'' and a monthly- tabloid ''Bazm-e-sahara''.
Watch Samay Aalami Urdu News Channel Live Online at YuppTV