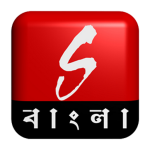 Share:
Share this video:
A wide range of products manufactured by popular brands can be bought at attractive prices from the comfort of one's home.
Sangeet Bangla Music India''s No. 1 Bangla Music Channel.
Sangeet Bangla is a national Bengali music television channel in India. This channel is co-production of Media Worldwide.
Watch Sangeet Bangla Live. Watch Sangeet Bangla Music online with high quality streaming Only at YUPPTV.COM