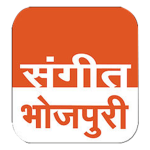 Share:
Share this video:
A comprehensive compilation of devotional songs sung to express veneration for divine figures in a bid to imbibe a sense of peace and calm in devotees.
Watch Sangeet Bhojpuri channel live at YuppTV.
Sangeet Bhojpuri is a 24-hour Bhojpuri musical Channel which enables you to watch all the latest musical hits of Bhojpuri cinema.