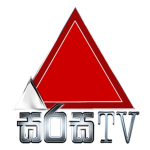 Share:
Sirasa TV is as Sri Lankan TV Channel. It operates on the Sinhala Language which is the official language of Sri Lanka. The channel offers several varieties in programs which suit all kind of viewers. It broadcast mainly three categories of programs – entertainment, news, and programs allied to current affairs. It also broadcasts shows and programs related to health and wellness, Tele-Serials, and programs related to music.
Started broadcasting in the year 1998, Sirasa TV is the channel version of the famous Sirasa FM the most popular FM radio in the Sinhalese language in the country. The channel operates from Colombo and is one among the highest gross rating channels in Sinhala. The broadcasting company is owned by MBC Channels Private Limited in Sri Lanka.
The channel telecasts daily as well as weekly programs which cover Serials, reality Shows, News, Cookery Shows, Entertainment programs, Music Reality Shows, Live Concerts, Kids Programs, and so on. There is good coverage of Sports through programs like Inside sports. Also, the prime time news at seven and ten in the evening is a big hit among the viewers. Sirasa TV live is available online for its non-resident viewers in a different location and the channel can be watched on YuppTV on many electronic devices like PC, Laptop, Smart TV, Android, iOS etc.