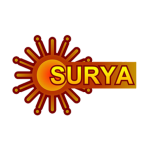 Share:
Share this video:
Being the sole breadwinner of her family, Bhavana, a nurse, works hard and sacrifices her needs to support her mother and siblings.
Started in 1998, Surya TV is the most popular Malayalam GEC Television Channel today with a wide variety of genres including movies, serials, reality shows, talk shows, news programs, and music-based shows. A subsidiary of Sun TV network, Surya TV is committed to providing wholesome entertainment to the entire family. With a bouquet of Thirty Two top-rated channels in four Indian languages, Sun TV Network connects to the Southern Diaspora erasing geographical distances.
Watch popular serials like Swantham Sujatha, Thinkalkalaman, Ente Mathavu, and many more Surya TV Live on YuppTV now.