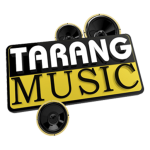 Share:
Share this video:
The host travels to several colleges in the state and interacts with the students as they give entertaining performances.
Watch Tarang Music Live. Watch Tarang Music Online with high quality streaming Only at YUPPTV.COM
Tarang Music is a 24-hour music channel led by the well-known Orissa Television Ltd of India. The channel features Oriya music from Ollywood and Various other music video from Orissa. Most of the shows in Tarang Music requires call-in audience participation, where the callers speak to a video jockey and request songs that may be dedicated to their loved ones.