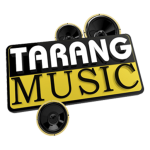 Share:
Share this video:
The host invites personalities from various fields and has a conversation with them about their lives, works and future plans.
Watch Tarang Music Live. Watch Tarang Music Online with high quality streaming Only at YUPPTV.COM
Tarang Music is a 24-hour music channel led by the well-known Orissa Television Ltd of India. The channel features Oriya music from Ollywood and Various other music video from Orissa. Most of the shows in Tarang Music requires call-in audience participation, where the callers speak to a video jockey and request songs that may be dedicated to their loved ones.