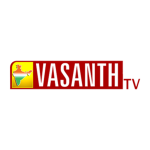 Share:
Share this video:
Vaidyalingam and his younger brother Sundaralingam are extremely affectionate towards each other. But the family is split when Vaidyalingam's wife and her brother conspire against the two siblings.
Watch Vasanth TV Live at YuppTV With High Quality. Watch your favorite Entertainment shows of Tamil TV like tamil serials, movies, talk shows and news via Vasanth TV live streaming.
Vasanth TV is Available in United States, Australia, United Kingdom, Canada, Malaysia, Singapore, Europe, New Zealand, Japan, Saudi Arabia, Qatar, Middle East and UAE.