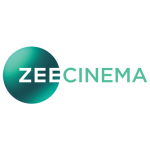 Share:
Watch Zee Cinema Live with High Quality On YuppTV.
For two decades Zee Cinema has been helping us relive our experiences of home by assembling and broadcasting the biggest collection of Hindi Movies in the world. For 24 hours every day, you can get to watch some of the most beautiful stories ever told out of Bollywood.
Zee Cinema Available in USA, Australia, United Kingdom, Canada, Malaysia, Europe, New Zealand, Japan, Trinidad & Tobago, Middle East, Saudi Arabia, Qatar and UAE.