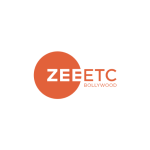 Share:
Zee Smile is the first Iran based Television channel established by Essel Group, originally launched as Smile TV. The channel was later renamed as Zee Smile. The channel is India's first 24-hour comedy channel. Though it mainly broadcasts Game shows, Comedy Chat Shows, Sitcoms, and Bollywood Movies, the channel also airs some of the comic shows from other countries from time to time.
The channel airs some of the re-runs of Popular Drama series and Comedy shows from Zee TV such as Gud Gudi, Hello Friends and Alvida Darling. It also acquired rights to air some of the top comedy shows from DD Channel. Zee Smile Original Shows like Ek Prem Kahani, Kyun ki Yeh hain Hasya Kavi Sammelan etc., are also very popular among the audience. The channel also fulfills the audiences' quench for Bollywood comedy flicks airing one movie per day all week.
You can access Zee Smile Live TV from anywhere across the world via YuppTV. Zee Smile online is accessible from YuppTV Website through Laptop or Smartphone. You can also watch Zee Smile Live TV Online through YuppTV App on your Android Smart TV. Zee Smile Live streaming can be done through YuppTV on any internet enabled device.