Management Team
Board of Directors
Uday Reddy
Founder & CEO, YuppTV
Udaynandan Reddy, a visionary philanthropist founded YuppTV in 2006 with the vision to create a company that converges technologies in providing a virtual home based. Top line growth, deployment of 2.5/3G networks in various countries and new product Introduction with go to market strategy. His Complex Contract negotiations has resulted in strong relationships with key players in both operator and vendor communities in the markets of India, Caribbean, Latin America, United States and Asia Pacific regions.
Advisory Board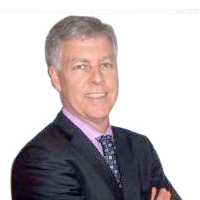 Peter MacKinnon is an experienced Senior Executive with over 25 years' experience working in the Software / Telecoms Industry; both in P&L accountable roles, and in Global / Matrixed Organizations. He is a dynamic leader with a strong focus on building high performance teams in order to deliver exceptional business results. Peter MacKinnon carries excellent International Experience, spanning North America, Europe and Asia – with revenue responsibilities of $100M up to $3B, through a variety of Go to Market models.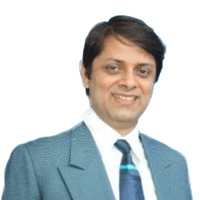 Sunil Khanna is a member advisory board for YuppTV. Sunil, an alumnae from IIT, Kharagpur and IIM, Bangalore is a proven personality in the industry. Sunil founded Songdew, an innovative social music network organization in 2013. Earlier he co-founded Greycells 18 Media Ltd and played a critical role as Joint Managing Director in value creation through Greycells 18 Media. Prior to that, he held many key roles as President with Reliance DTH, CEO role with Dish TV and with ZEE networks as President.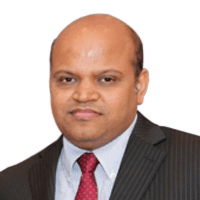 A P Srinivas has over two decades of experience in the industry. He has a unique blend of working as a Banker as well as being a Promoter of a company. Currently, he is an Investor and an Investment Banking, professional investing and advising companies on their Corporate Strategy, associated financial strategy and the related fund raising. Through his advisory firm Stone Media Advisory Services Pvt Ltd, he is associated with various Companies, Corporate groups, Banks, Venture and Private Equity firms in India and abroad. AP Srinivas was the co-promoters of a software company and has built Infrastructure, the technology team, the Delivery Systems and the Business Development teams across the globe. He spearheaded the process of getting the company listed on the Bombay Stock Exchange. He has extensive business network in US, Eu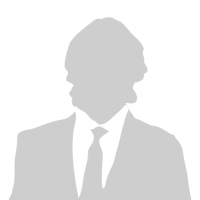 Mr. Anu Babbar is a member advisory board for YuppTV. Anu is a mechanical engineering graduate and alumnae from INSEAD/Wharton. He is an expert in the industry in the areas of Content rights licensing negotiations, Content monetization. Presently he is playing a key role as Director with AB Enterprises since last six years. Earlier few of his contributions as Senior Manager with DirectTV, Vice President – Sales and Marketing with Webdunia, StarTV and Discovery communications are significant in the industry.
Management Team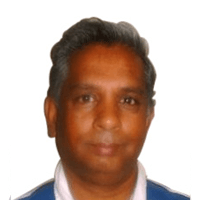 Mr. Prabhakar Mamidipudi, a techno-marketing veteran with more than three decades of experience, presently serving as President & CEO at Signature Co Inc. He plays an important role in strategic product development initiatives of YuppTV. His core expertise is in developing strategic roadmap for telecommunications and IT clients at Signature Co Inc. Prabhakar has vast experience in the techo-marketing function associating with giant tele-networking giants. He is an Electronics & Communication engineering graduate and alumnae from IIT, Madras. He has achieved "Circle of Excellence", Recognized as " Top Talent" and received " Innovation Award from Nortel Networks. Mr. Prabhakar has the uncanny ability to assess opportunities, identify key players, decision makers and work sales plan to succeed.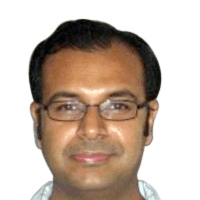 Sudhir Pakala
Director – Corporate Development
Sudhir brings a diverse skill set to YuppTV in Entrepreneurship, Engineering and Business Development spanning a career of 15 years. Most recently Sudhir was Founder and Managing Partner of S&S Foods, a company in the F&B industry. Sudhir built this business from scratch and eventually exited it generating off-the-charts return on investment. Prior to this he was at Microsoft, India, in Business Development where he helped the company connect with the startup and venture capital community and helped build an ecosystem for Microsoft in this space. Before relocating to India, Sudhir was at Bank of America Merrill Lynch in New York in Investment Banking. There he was involved in the execution of numerous M&A, Equity and Debt transactions in the Media and Telecom industry. Sudhir began his career in software engineering at Progress Software in Research Triangle Park, North Carolina. Sudhir has an M.B.A in Finance from University of Michigan, Ann Arbor, Graduate education in Computer Science from Duke University, North Carolina and undergraduate degree in Computer Science & Engineering from University of Mysore, India.