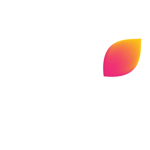 Share:
Aapka Colors is the official Colors TV Channel for the Hindi Audience residing in Canada. The channel features all the Programs from Colors TV India simultaneously in the Canada. Aapka Colors was launched in 2010 in the US. Viacom network marked its entry into the international market by launching Aapka Colors Channel in the United States of America.
Colors channel is one of the major entertainment providers in India and features some of the best Soap Opera for the audience. Some of the best TV Serials telecast on this channel are Bhaag Bakool Bhaag, Dil Se Dil Tak, Savitri Devi College & Hospital Chandrakanta, Shakti, Devanshi, Udann, Thapki Pyar ki etc., which are all available now through Aapka Colors.
You can watch Aapka Colors live from Canada through YuppTV. You can access Aapka Colors online from YuppTV website. YuppTV also allows Aapka Colors Live streaming via your Smartphone or any other internet enabled device. You can also watch Aapka Colors online on your Android Smart TV via YuppTV App.