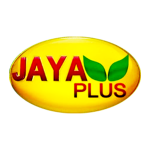 Share:
Share this video:
A reporter provides informative updates on the latest events, developments, inventions, discoveries and happenings around the world.
Watch Jaya Plus Live at YuppTV With High Quality. Jaya Plus is a Tamil News Channel from Jaya TV Network.
Jaya Plus is Available in United States, Australia, United Kingdom, Canada, Malaysia, Singapore, Europe, New Zealand, Japan, Saudi Arabia, Qatar, Middle East and UAE.