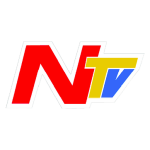 Share:
Share this video:
The host presents a comprehensive compilation of popular comedy scenes from famous Telugu movies featuring celebrated actors and actresses.
YuppTV now offers you free streaming of the Telugu NTV Channel Live. No other service offers as inclusive a service demonstrating true convergence of TV, Media and the Internet. For Indian national living abroad, this is as close as it gets to being actually at home glued to your favorite Telugu news channel with all the clarity and fervor you have grown accustomed to.
NTV is Available in United States, United Kingdom, Canada, Australia, Malaysia, Singapore, Europe, New Zealand, Japan, Saudi Arabia, Middle East, Qatar and UAE.