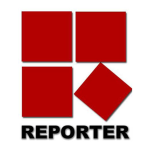 Share:
Share this video:
The host sheds light on the breaking news, latest updates and some of the major developments making headlines around the world.
Watch Reporter TV Malayalam News Channel Live for free. Watch Reporter TV Malayalam News online with high quality streaming Only at YUPPTV.COM
Reporter TV is an Indian television news channel broadcasting in the Malayalam language. M V Nikesh Kumar, a popular media person in Kerala, India is the Chief Executive Officer of Reporter TV.
Reporter TV is available in United States, Canada, Japan, Australia, United Kingdom, Malaysia, Singapore, Europe, New Zealand, Saudi Arabia, Qatar, Middle East and UAE