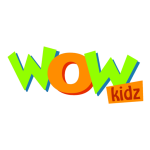 Eena Meena Deeka
Live
YuppTv
Share:
Share this video:
Eena Meena Deeka
Wow Kidz is one of the most popular Kids channel offering explosive cartoon shows for kids. The channel's most popular shows Motu Patlu, Eena Meena Deeka, Vir: The Robot Boy, Chacha Bhatija, etc., are loved by the kids everywhere. The cartoon shows aired on the channel provide entertainment and morals for kids with beautiful and funny stories every day and are available in Telugu language.
Wow Kidz Entertainment Channel is now accessible on YuppTV from anywhere in the world. YuppTV provides all the content from Wow Kidz to its users 24x7 which includes the above-mentioned shows along with many other entertainment and infotainment programs. Wow Kidz live Channel is available in Hindi, Telugu, and Tamil languages in all the countries where YuppTV is existent.
With the help of YuppTV App, you can even watch Wow Kidz online on smartphones, tablets and other internet enabled devices. The app is available on all iOS and Android platforms and can be downloaded on all major devices.