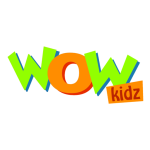 Tic Tac Tales
Live
YuppTv
Share:
Share this video:
Tic Tac Tales
Wow Kidz is a kids' entertainment channel featuring entertainment programs and shows for toddlers and preschoolers. The channel has many fun shows with characters that kids love to watch. Characters from the shows like Eena Meena Deeka, Chacha Bhatija, Vir: The Robot Boy, and Motu Patlu are some of the most loved characters on Wow Kidz. The cartoon shows present various stories that deliver morals alongside fun for the growing kids.
Wow Kidz Channel is made available all around the world in Tamil on YuppTV. One can subscribe to Tamil packages on YuppTV and start watching Wow Kidz Tamil all day long. The channel is also available in Hindi and Telugu languages and is accessible on Smart Televisions, Smartphones, Laptops, Computers and other internet enabled devices.
Wow Kidz Live can also be watched through YuppTV App on Mobiles, Tablets etc. YuppTV App is easily downloadable on the Android and iOS platforms from all the popular devices.