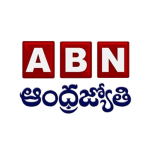 Advertisement - Vaara Phalalu
Live
Share:
Share this video:
An astrologer studies the movement and relative position of celestial objects and predicts the future for various zodiac signs.
You can now enjoy the Telugu ABN News Channel Free on YuppTV wherever you are in the world. There has never been a more convenient way to keep in touch with happenings back at home in real time as well as in a Telugu language you love and understand. And best of all, we stream the TV footage in crystal clear high definition. It is a convenient service that will leave you with a feeling of being the closest you have been to being home on the subcontinent.
For Indian nationals living in foreign countries; our live streaming of ABN News channel, with the same clarity to (sometimes better than) what the audience back home on the subcontinent are enjoying, nothing is more reminiscent of being home. This Free Telugu News channel is available around the world including the UK and the rest of continental Europe, USA, New Zealand and Australia.
At YuppTV we strive to do our best in providing a service that fits our user's preferences and lifestyle. There is virtually no limit on where and when you can enjoy your favorite Telugu News channels. ABN Nes Channel is free however our subscribers have the option to select as diverse or restricted a package of other TV channels as they would like. Moreover, you can now stream free ABN News TV Channel live to your TV media device, directly to your smart TV, PC, gaming console or download our convenient app from your official app store to stream news in Telugu while on the go.