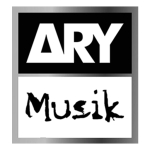 Share:
Watch Pakistani Music Channel ARY Musik Live. Watch ARY Musik online with high quality streaming Only at YUPPTV.COM
ARY Musik is a Pakistani Urdu-English music channel. ARY Musik is a part of ARY Digital Network. ARY Musik features music genres including pop, rock, bhangra, classical, and folk. ARY Musik also airs interactive shows, celebrity interviews, comic fillers, theme shows, imaginative animations and live concerts.
ARY Musik is the Pakistan's biggest and most widely watched music channel catering primarily to the youth of Pakistan. From Reality Shows, to pure entertainment and music shows, ARY Musik has it all. With its famous and well known VJs it provides quality entertainment be it its live shows, recorded shows or the biggest musical concerts of Pakistan. ARY Musik is also known for its support for Pakistani Talent, musicians and singers and is the only channel, which is dedicated to the growth of local music industry and gives an opportunity to all artists without any bias.
ARY Digital Network is Pakistan biggest private Satellite Television Network having more than 5 major International and National television channels under its wings. For nearly a decade it has been providing quality entertainment and news to a wide range of audience across the globe.