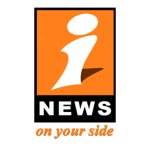 Share:
Share this video:
The host presents the latest news updates of the socio-economic and political developments taking place around the country, live.
Watch I News Telugu News Channel Live for free. Watch I News online with high quality streaming Only at YUPPTV.COM
i News is a 24hours telugu news channel. Watch iNEWS 24x7 Telugu News Channel Live Online for free only at Yupptv.com
I News is Available in United States, United Kingdom, Canada, Australia, Malaysia, Singapore, Europe, New Zealand, Japan, Saudi Arabia, Middle East, Qatar and UAE.