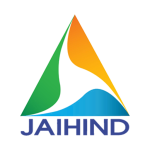 News At 9 Pm Live
Live
YuppTv
Share:
Share this video:
The host presents all the major news updates and developments pertaining to politics, society and economy from around the country, live.
Jaihind TV is a Malayalam channel, based in Thiruvananthapuram (Trivandrum), Kerala. Jaihind TV Launched on 17 August 2007, by Congress President and UPA Chairperson, Mrs. Sonia Gandhi with the mission to meet the aspirations of the family and the nation, JAIHIND has consistently remained in the forefront with innovative programming, setting new industry benchmarks in news coverage and entertainment packaging. Jaihind TV is a channel with a multi-genre infotainment package for the whole family.
Jaihind TV aims to be the voice of the global Malayalees and to address the issues of global relevance.A well-experienced and highly qualified professional team and state-of-the-art studio with multi-dimensional shoot facilities at the Kinfra Film and Video Park that has fully-digital production and post-production facilities and a Live News room in Trivandrum with static and dynamic connectivity to all the Districts in Kerala as well as to Delhi, Mumbai, Chennai and Dubai, make Jaihind TV a media organization with competitive edge.