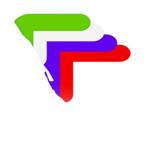 Troll Kerala Troll 2020
Live
Share:
Share this video:
The host sheds light on some of the social media posts that garnered maximum attention in the form of likes and shares on the internet.
Watch Kerala Vision channel live. Watch Malayalam Entertainment TV Channel Kerala Vision Live Online with HQ only at YUPPTV.COM
Watch Kerala Vision is a private Malayalam 24-hour General Entertainment and News channel promoted by Kerala Communications Cable Ltd.
Kerala Vision TV is available in United States, Canada, Japan, Australia, United Kingdom, Malaysia, Singapore, Europe, New Zealand, Saudi Arabia, Qatar, Middle East and UAE