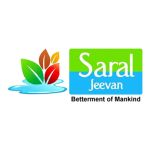 Mane Aduge & Beauty Tips
Live
Share:
Share this video:
The host demonstrates some of the easy-to-make recipes and shares tips for preparing delicious food at home; the host shares useful tips on how one can enhance their beauty.
The Saral Jeevan TV is a Hindi Infotainment channel which provides you 24X7 entertainment along with the useful information. Watch Saral Jeevan live on YuppTV anytime, anywhere across the world.
Saral Jeevan TV is Available in United States, United Kingdom, Canada, Australia, Singapore, Malaysia, Europe, New Zealand, Japan, Middle East, Qatar, Saudi Arabia and UAE.