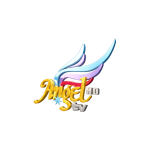 Ezhupudhalin Akkini Seidhigal
Live
Share:
Share this video:
Sister Nalini Selvaraj shares words of wisdom and helps people comprehend the unending greatness of the Almighty.
Watch Angel TV Live on YuppTV with High Quality for FREE.
Angel TV is Available in United States, Australia, United Kingdom, Canada, Malaysia, Singapore, Europe, New Zealand, Japan, Saudi Arabia, Qatar, Middle East and UAE
.