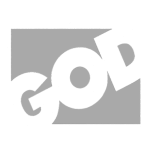 Share:
Share this video:
Evangelists Banning Liebscher and Reinhard Bonnke talk about how nothing is impossible for God, and the members of the Jesus Culture Band lead the participants in praise and worship.
Watch God TV live for FREE at YuppTV.
GOD TV offers a diverse 24-hour schedule of international programming that conveys Christian values in a contemporary way.