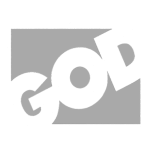 ICEJ - Encounter Israel
Live
Share:
Share this video:
Dr Jurgen Buhler sheds light on Jewish festivals, prominent places in Israel and several religious factors that make the country unique.
Watch God TV live for FREE at YuppTV.
GOD TV offers a diverse 24-hour schedule of international programming that conveys Christian values in a contemporary way.