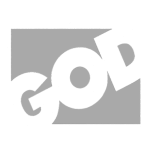 Believer's Walk Of Faith
Live
Share:
Share this video:
Dr. Bill Winston, a pastor and a spiritual leader, preaches the gospel of Jesus Christ to thousands of believers and encourages them to lead a blissful life.
Watch God TV live for FREE at YuppTV.
GOD TV offers a diverse 24-hour schedule of international programming that conveys Christian values in a contemporary way.