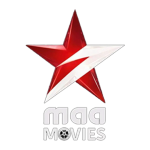 Share:
Watch Telugu Movies Channel Star Maa Movies Live with High Quality on YuppTV
Maa Movies was launched on 4th Feb 2011. Star MAA Movies is a visual treat for Telugu movie lovers. With a wide range of film-based programmes, MAA Movies will provide the film lovers with pleasant entertainment throughout the day. Over the years, MAA TV has built a strong movie library that boasts of cult classics and blockbusters in Telugu cinema to enthral its viewers.
Star Maa Movies is Available in United Kingdom, Australia, Malaysia, Singapore, Europe, New Zealand, Japan, Saudi Arabia, Middle East, Qatar and UAE.
>